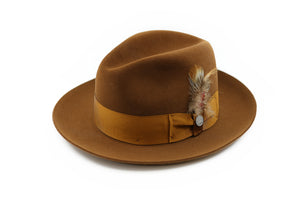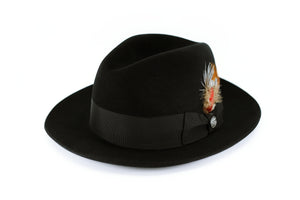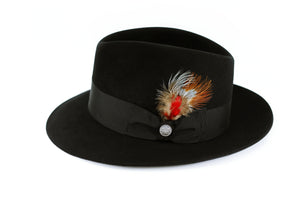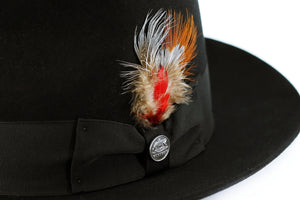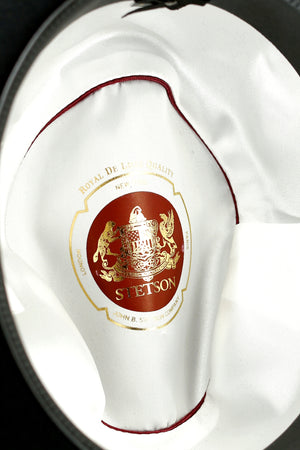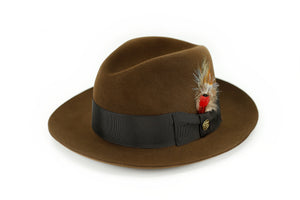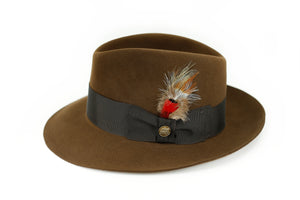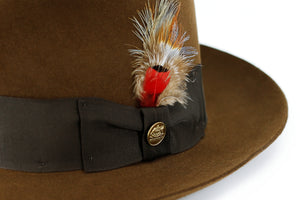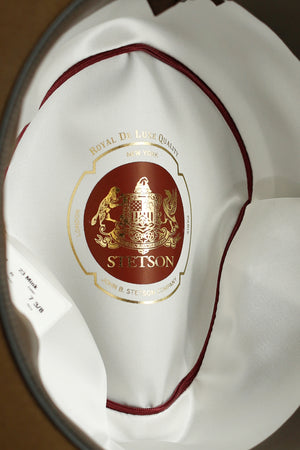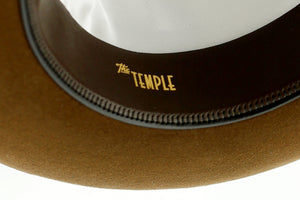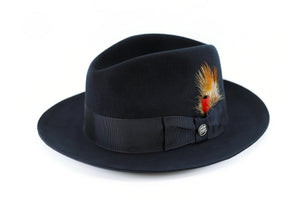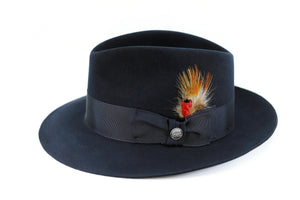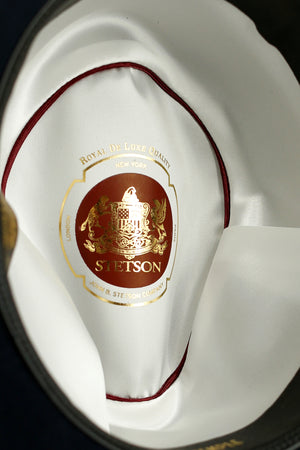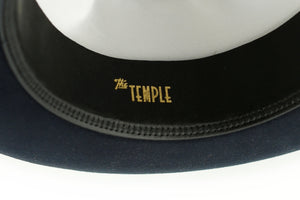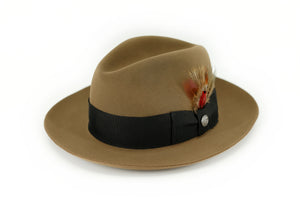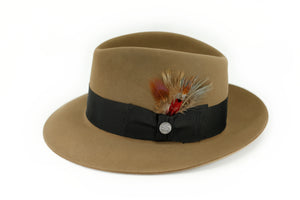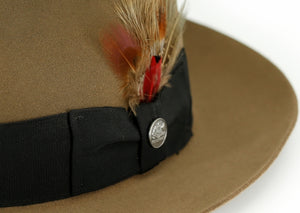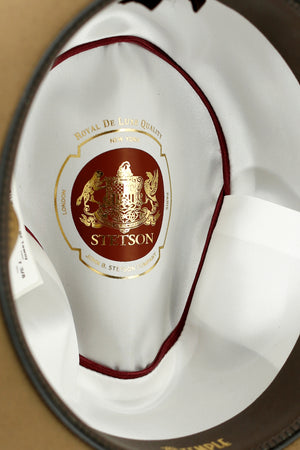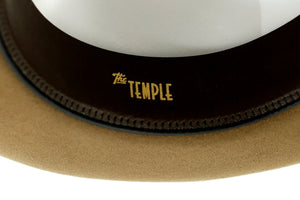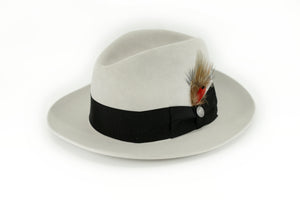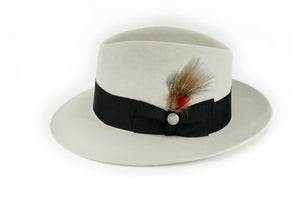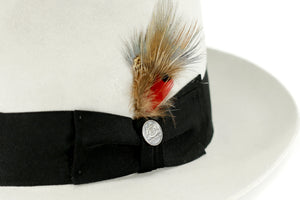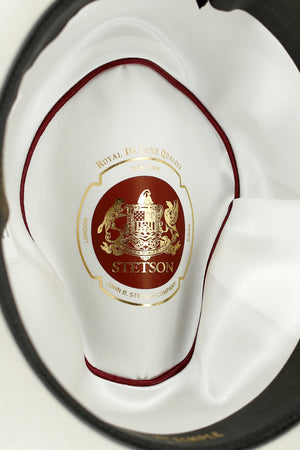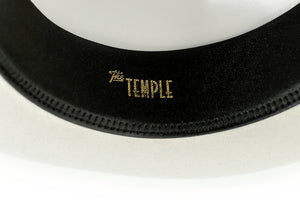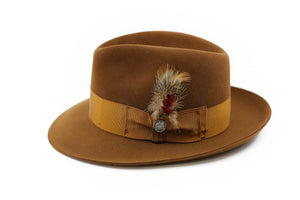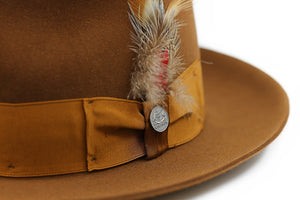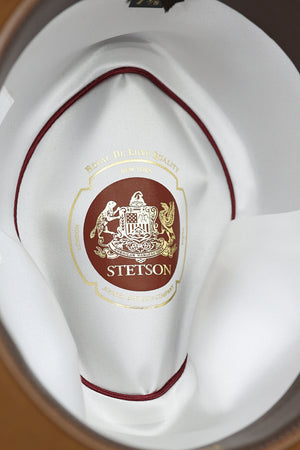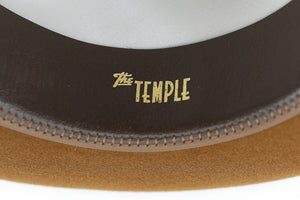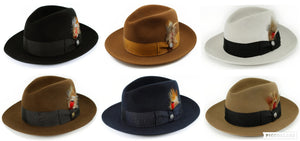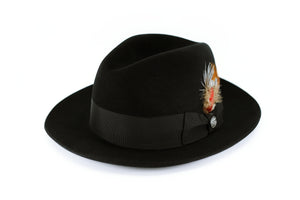 Stetson Temple- Fedora (Fur Felt)
A nod to the 1940s jazz bars of New York City. An icon in its own right, the Temple is a statement of distinctive style. Made from quality felt, it features a center pinch front crown and a wide grosgrain ribbon hat band nicely offset by a bold feather accent. On the interior, a roan leather sweatband and satin lining stamped with the STETSON mark finishes things off. 
Inspired by the popular dress hats of the 30s and 40s - an absolute necessity for the respectable mid-century man - the Temple Hat owes its name to a more recent cultural phenomenon. Harrison Ford wore a version of this fedora in 1984's Indiana Jones and the Temple of Doom, cementing the style's lasting popularity. STETSONS fedoras have since been worn by the likes of Eliot Ness, and are symbols of grit, integrity, freedom - and perhaps a touch of daring, too.
Handmade in Garland, Texas
Quality Fur Felt
Center Pinch Front Crown
Grosgrain Hatband
Feather Trim
Roan Leather Sweatband
Brim: 2 5/8" x 2 3/8" Wide
Crown: 4 1/2" Tall