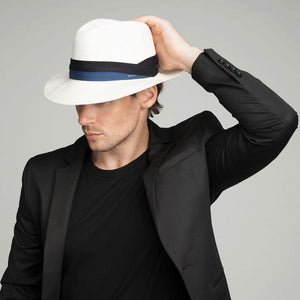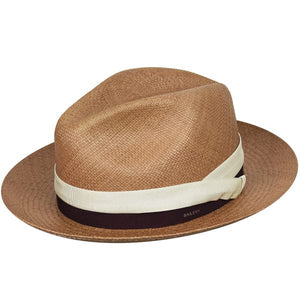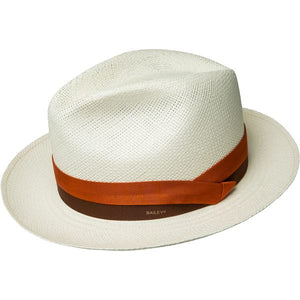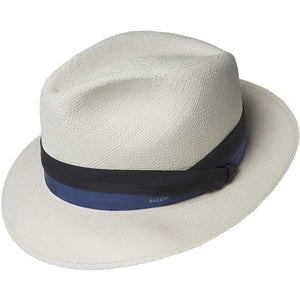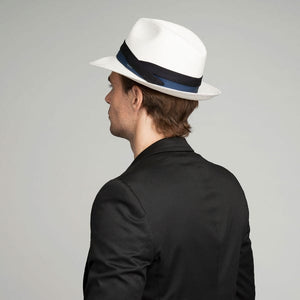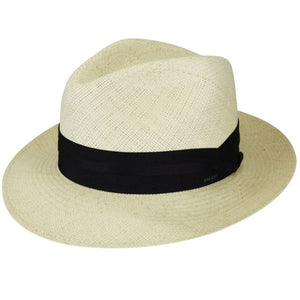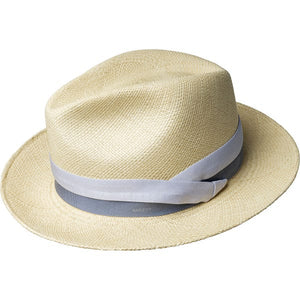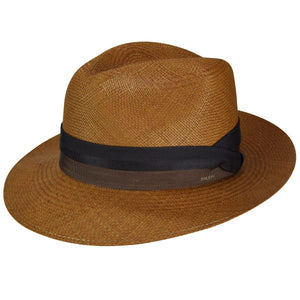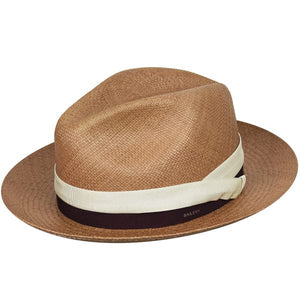 Bailey of Hollywood- CUBAN
The Cuban is a classic genuine panama that is a summer wardrobe staple. It has a handsome grad crown and a medium brim that will provide you with sun protection for years to come. The hat body is hand woven in Ecuador by skilled artisans and then blocked into shape and trimmed in the USA. The Cuban is trimmed with a 2 color Japanese grosgrain pug band for a modern and refined feel, and features a woven sweatband for added comfort.

The Cuban Fedora is part of the Bailey of Hollywood Est. 1922 collection, a group of hats that represent the timeless heritage of quality hatmaking and sharp dressing. Genuine Panama styles are an absolutely classic spring and summer option for hat-lovers. They're an excellent hat for resort and beach vacations, the golf course, summer concerts, and just relaxing in the sun with your favorite drink.