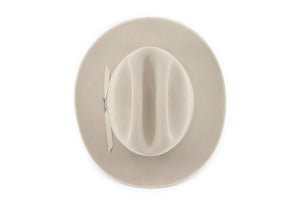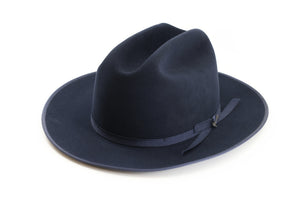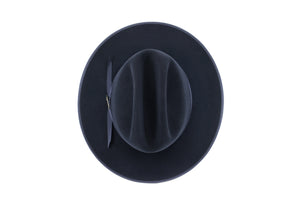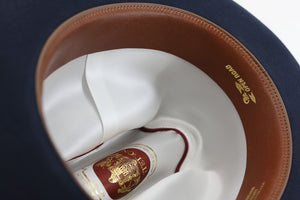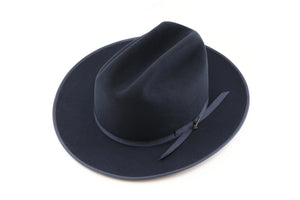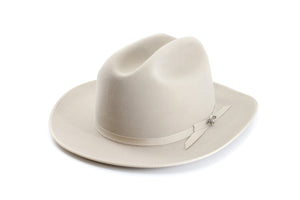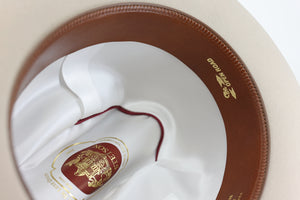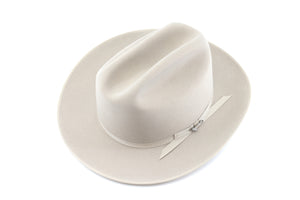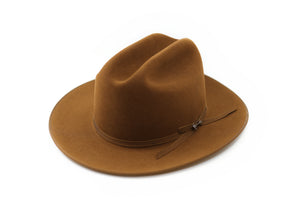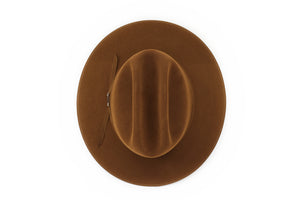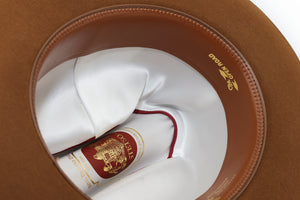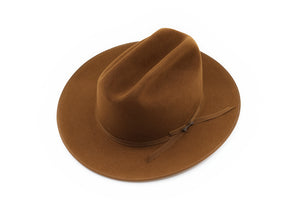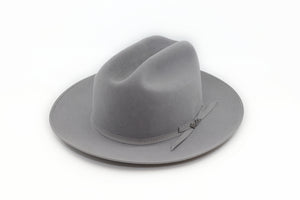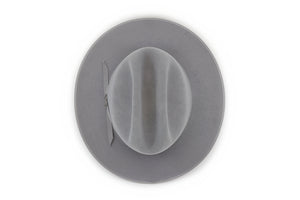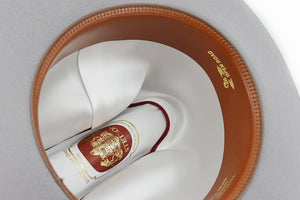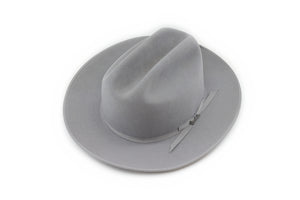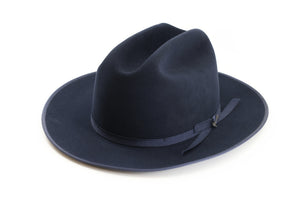 Stetson Western- Open Road (Royal Deluxe)
A true legend, the Open Road Royal Deluxe Hat offers a timeless blend of city style and Western tradition in a more flexible finish than the standard Open Road. Made from handsome Royal Deluxe high-quality fur felt for unbeatable softness and resilience, it features a grosgrain hat band and Stetson-branded hat pin for a subtle does of texture. The hand-sewn brown leather sweatband and satin liner provide a time-tested fit and premium comfort.
The Open Road owes its name to the fact that it was originally sold with an open crown, which could then be creased to the customer's liking. These days it comes with a hand-pressed cattleman crown, a classic frontier style worn the world over and well-loved by the likes of Harry Truman, Lyndon B. Johnson, and countless other influential and inspiring figures.
Worn with the brim turned up or down, this is a hat for the true American gentleman.
Made in USA (Garland, Texas)
Royal Deluxe Quality Fur Felt
Cattleman Crown
Grosgrain Hatband
Stetson Hat Pin
Leather Sweatband
Satin Liner
Bound Edge
Brim: 2 3/4" Wide
Crown: 4 1/4" Tall